SRT326 Personal alarm for fixed alarm address
Now with the possibility of indoor location.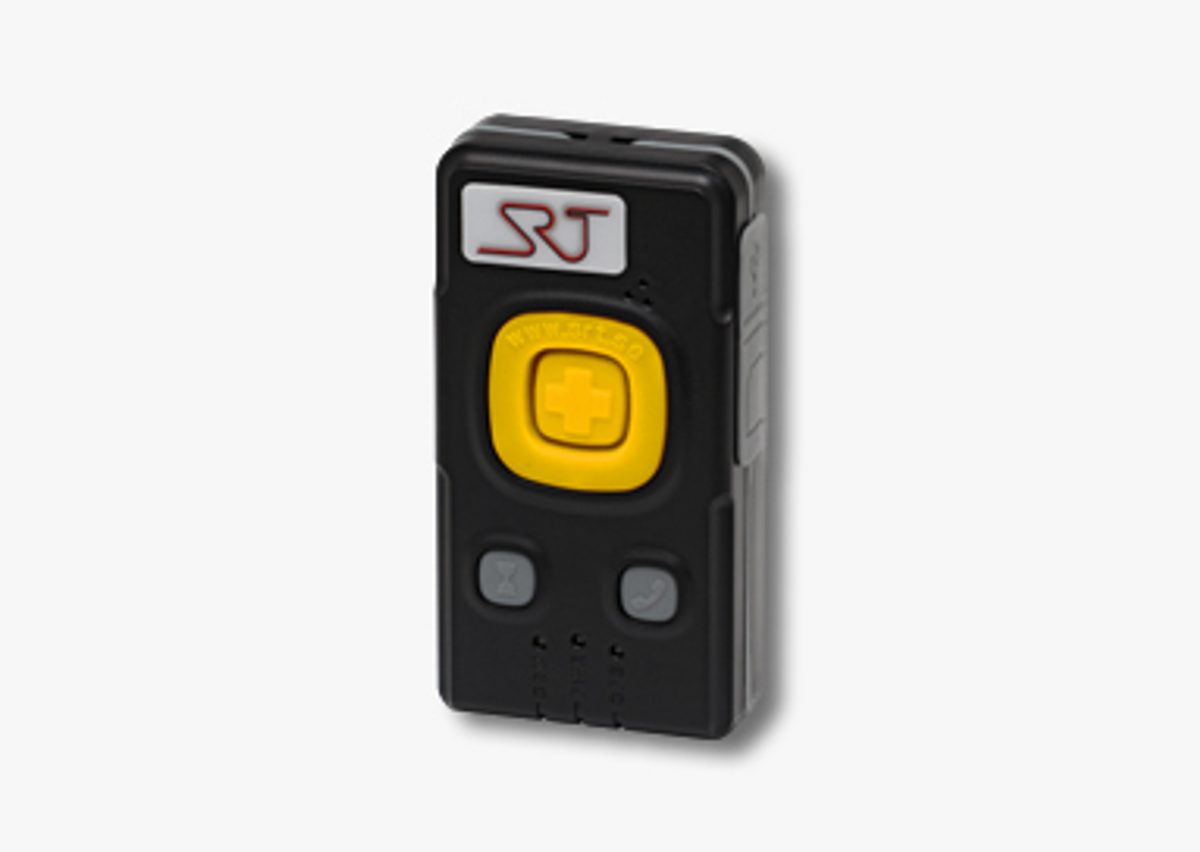 SRT326 does not use GPS but is a personal alarm intended for an address with a fixed alarm. SRT326 otherwise has the same functions as SRT306. SRT326 is used at multiple locations, including offices, clinics and in industry. This product is perfectly suited for connection to the SRT 330, as a complete alarm system for indoor use.
Benefits
Alarms directly to Alarm Receiving Center

Connects a voice call to the Alarm Receiving Center

Call button dials preprogrammed number

One of the best battery life lengths on the market at 4 days