Airborne DC 8
Mobile-based terminal with 8 inputs for installation in a control panel. The Airborne DC 8 combines many alarm types and transmits them digitally over the mobile network to the correct alarm recipient.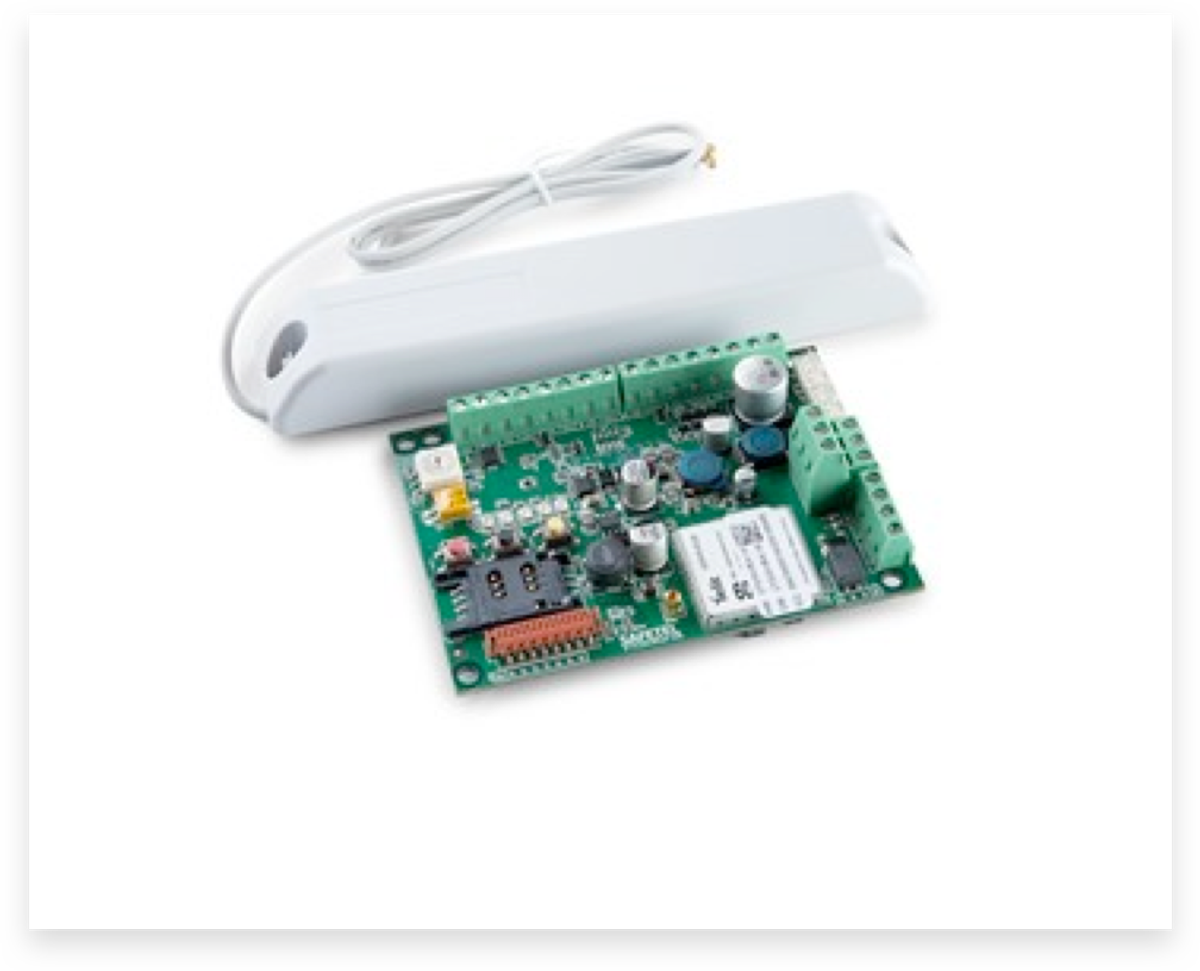 The terminal communicates via both the mobile network (2G/4G) and text message to ensure that alarms are received. DC stands for Dial Capture and means that alarm protocols, SIA, Contact ID and Robofon, for example, are digitised prior to transmission. The DC technology secures alarm transmission, offers improved reliability and simplifies reception at the alarm receiving centre.
The Airborne DC 8 can be used with traditional telephone diallers, alarms with relays and digital signals. The Airborne DC 8 also offers serial communication, such as ESPA-444. With eight inputs and two relay outputs, this terminal covers most needs in secure alarm transmission. The terminal is available in several sizes, with or without an enclosure and battery backup, and is quickly and easily installed.
Benefits
Available in several sizes, with or without an enclosure and battery backup

Quickly and easily installed